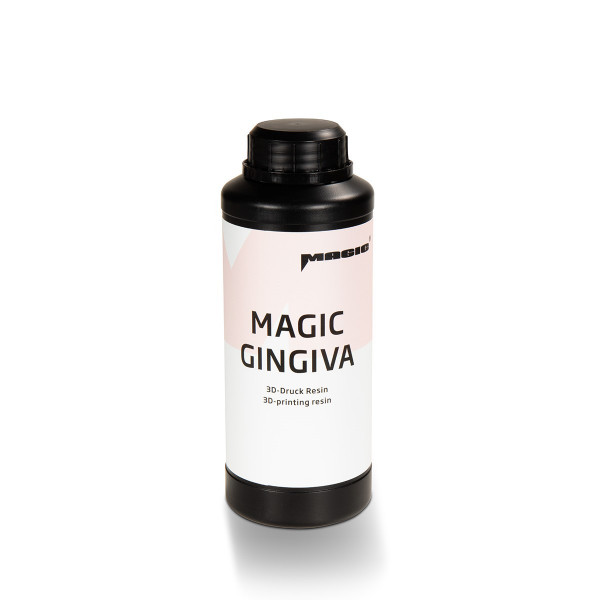 Magic® Gingiva 3D-Printing Resin 0,5 kg
Material for printing of gingiva masks
for dental and orthodontic models.

Magic Gingiva is characterized by its excellent haptics and can be processed very well after printing.

• High elongation at tear and tear resistance
• Authentic representation of the gingiva
• Extends the function of printed implant models
• Very low adhesion
• Low viscosity
• suitable for LCD / DLP printers with a wavelength range of 385 / 405 nm

Magic printing materials are characterized by low viscosity and high reactivity combined with low material shrinkage. This enables extremely fast yet dimensionally stable prints with excellent mechanical properties.

Magic Gingiva is developed and produced in Germany.

---
Safety Data Sheet - Gingiva