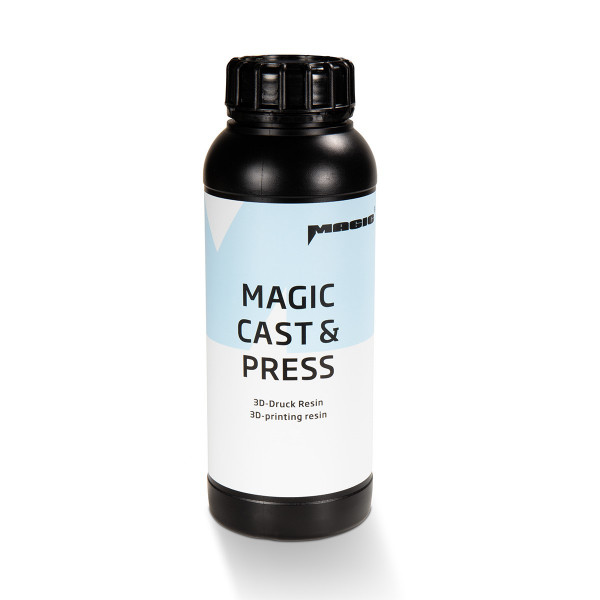 Magic® Cast & Press 3D-Printing Resin 1 kg
Material for printing pressable and castable objects

• Almost residue-free burnout
• Suitable for casting work and pressable ceramics (tested e.g. with Amber, Sagemax press, e.max and celtra)
• Compatible with most investment materials
• fast and dimensionally stable
• low expansion
• suitable for LCD / DLP printers with a wavelength range of 385 / 405 nm

Magic printing materials are characterized by low viscosity and high reactivity combined with low material shrinkage. This enables extremely fast yet dimensionally stable prints with excellent mechanical properties.

Magic Cast & Press is developed and produced in Germany.

---
Safety Data Sheet - CAST+PRESS