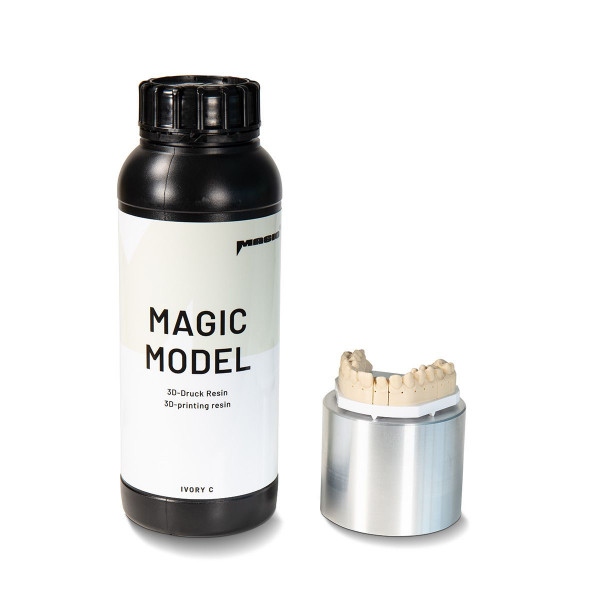 Magic® Model - Ivory C - 3D-Printing Resin 1 kg
Extremely opaque material for printing crown and bridge models,
aligner models, orthodontic models,
diagnostic models, implant and duplicate models.
Due to the extreme opacity, this material looks like a high quality dental stone. Looks great, feels great!

Magic Model was specially developed for efficient and fast printing of dental models:

- low viscosity
- time saving due to high reactivity
- high opacity for identification of important details
- easy cleaning of printed objects and printer tank
- low shrinkage, ideal for printing implant models
- excellent haptics
- suitable for LCD / DLP printers with a wavelength range of 385 / 405 nm

Magic printing materials are characterized by low viscosity and high reactivity combined with low material shrinkage. This enables extremely fast yet dimensionally stable prints with excellent mechanical properties.

Magic Model is developed and produced in Germany. Only high-quality raw materials from European suppliers are used for production.

---