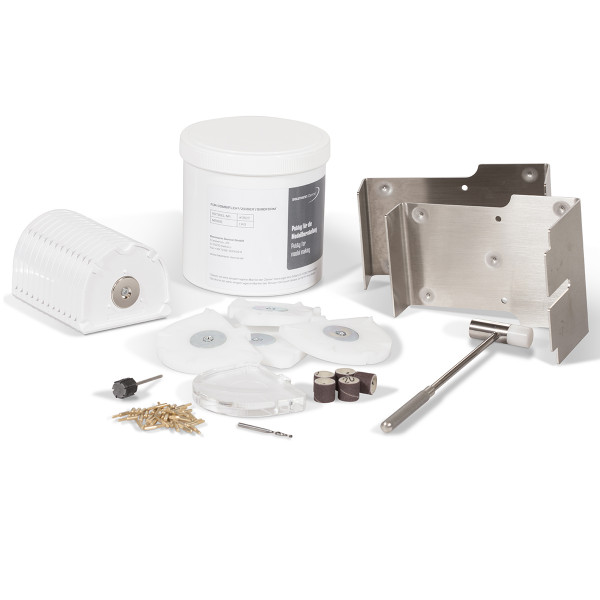 Combiflex Plus starter kit
The Combiflex Plus starter kit to get started - with everything you need.
Combiflex Plus is a real alternative to the original Girofom¹ from Amann Girrbach. All components are mutually compatible.
The Combiflex Plus pin base plate fits perfectly on the Giroform¹ splitcast plate, just as the original Giroform¹ pin base fits on our Combiflex Plus splitcast plate. Even pins and model carriers are absolutely compatible.
Content:
1 x 10082 Pin drill conical
1 x 11120 Impression carrier 50 mm
1 x 11121 Impression carrier 75 mm
1 x 11102-02 Plastic hammer
1 x 10085 Pins 14 mm - 1 SU
1 x 11107 Putty silicone - 1 Kg
1 x 11216 Combiflex Plus base plates Premium small - white
1 x 1121925PK Plus Splitcast plates small - 1 SU
1 x 11112 Positioning plate - 2 pcs.
1 x 25300 Grinding belt mandrel
1 x 25300-120 Grinding belts - grain 120