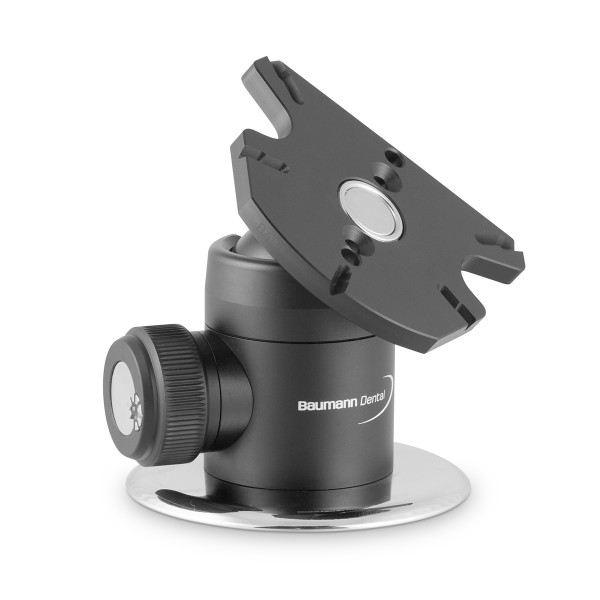 Milling base - MS 2000/evo
You will be truly fascinated by the unique friction screw!

The spherical head can be swivelled through 90° and can be set flexibly or permanently in just a few steps.
This way you will never lose your insertion direction when loosening the locking mechanism of the milling base.

This also considerably facilitates the fixation of finished wax parts. But maybe you prefer
absolutely smoothly adjustable angles? Not a problem with the new friction screw.

The large magnetic pedestal lends stability to the milling base. The milling base
is available for all Baumann base plates.