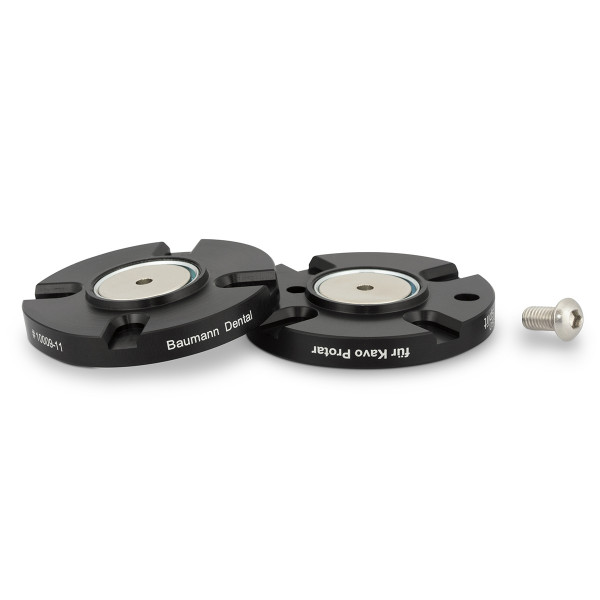 Adesso Split set - Kavo³ Protar
Adesso Split set for the synchronisation of KaVo³ Protar articulators
The original KaVo³ magnetic base plates are soldered into the Protar articulator and must be heated with a hot air dryer before disassembly.
Do not burn yourself, send your Protar to our workshop - we will bond your Artis at low prices! Just call us.
Synchronisation of several articulators with each other
For use with Adesso Split mounting plates.
Quick check of synchronisation in the articulator using a calibration key
unsurpassed precision
You do not require synchronisation?
Then simply order two screw-on base plates with matching accessories and you will still benefit from the outstanding split-cast properties of the Adesso Split - even without synchronisation.
This way, both plates can be screwed into the articulator, no bonding is required.