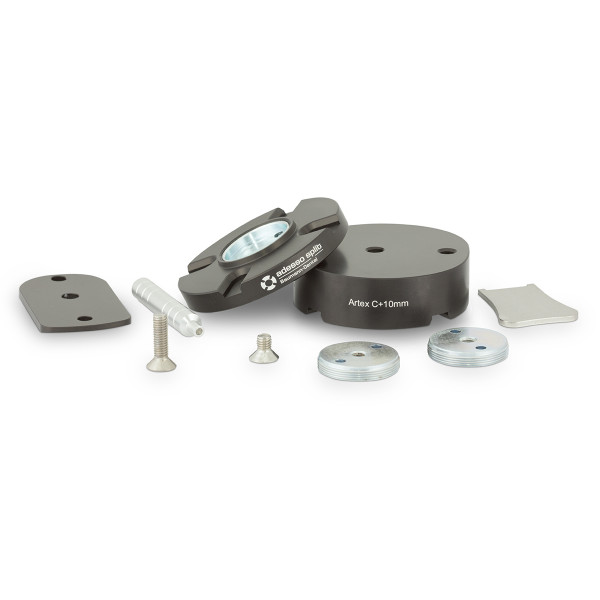 Adesso Split set - Artex¹ Carbon 116 mm - without magnets
Adesso Split set - Artex¹ Carbon 116 mm - without magnets
Adesso Split set for converting your 126 mm Artex¹ Carbon articulator to the "classic" Artex¹ height 116 mm
This set does not include magnets, as the original magnets of the Artex¹ Carbon can continue to be used. Alternatively, you can also use a
spacer plate 10 mm
with your Adesso Split Carbon set and thus keep your overall height flexible.
Synchronisation of several articulators with each other

For use with Adesso Split mounting plates.

Quick check of synchronisation in the articulator using a calibration key
You do not require synchronisation?
Then simply order two screw-on base plates with matching accessories and you will still benefit from the outstanding split-cast properties of the Adesso Split - even without synchronisation.
This way, both plates can be screwed into the articulator, no bonding is required.